Science Lecture Explores Black Holes And Gravity Power
Have you ever wanted to know more about Black Holes and Space Science in general? If you're anything like me and are woefully ignorant about such topics, here's an opportunity to get out of your comfort zone and learn something new, mysterious and exciting.
The next Public Science Lecture Series presentation at Florida Tech will outline key properties of black holes and will answer the question "What are black holes and why do astronomers believe they exist?"
The free lecture will be held Friday, March 22 from 8 to 9 p.m., in the F.W. Olin Engineering Complex, on campus. Andy Robinson, Rochester School of Technology School of Physics and Astronomy, will conduct the lecture. There will be a rooftop public star viewing following the presentation, weather permitting.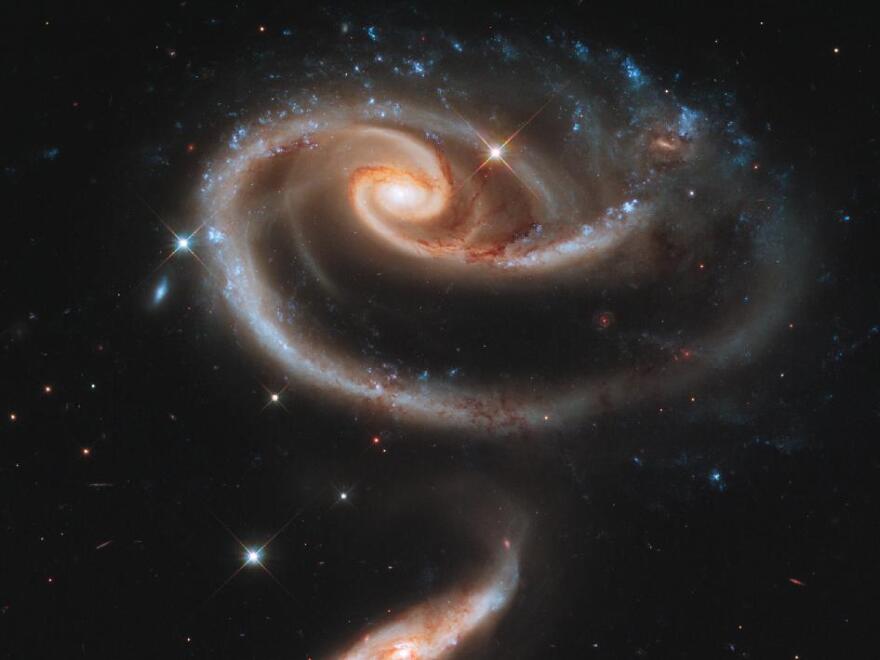 The possibility of "star-gazing" through Florida Tech's Ortega Telescope has been on my to do list for way too long. Weather permitting, I'm really going to try to make this one.
The fact that my son is studying Physics and Space Sciences out in California has no doubt been a part of my current fascination with the cosmos. A recent birthday gift from him was a beautifully framed image of the Rose of Galaxies. In honor of the Hubble Space Telescope's 21st anniversary of deployment, astronomers captured an especially beautiful pair of interacting galaxies whose composite image results in a rose like shape, hence the Rose of Galaxies.
My somewhat urgent sense of interest in expanding my knowledge about basic space science certainly comes from growing older and confronting the fact that we all have a finite amount of time to learn about the world...rather, the universe we live in. My mind has lately been drifting more and more towards wondering "what's out there" in the cosmos. I can't think of anything more astonishing to ponder. I plan on attending Florida Tech's Science Lecture on Black Holes and Gravity Power. Maybe I'll see you there.
More information here, or call Florida Tech's Department of Physics and Space Sciences at 321-674-7207.