WEEP Live In Studio at WFIT Audio & Video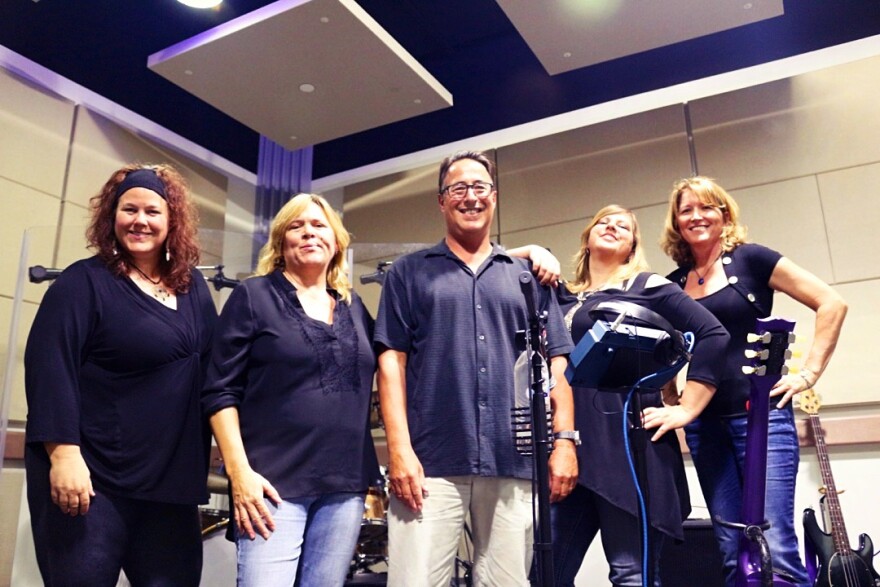 We had a great time during out Live In Studio Session with WEEP. The band performed 3 original songs talked with Todd Kennedy about their past, present and a performance at SXSW.
Winners of the 3rd Annual Brevard Live Original Music Series, WEEP blend infectious melodies, tight harmonies, and an in your face modern funk rock style with lyrics that echo the human condition, and you emerge with a uniquely diverse sound that heals, transforms and promotes love and peace; the sound of the 5 individuals known as WEEP, who together, bring the music to life, and take the listener on a journey of true emotions.
WEEP's journey began in Minneapolis, MN, with Robin Lynn Winkelmann, Kim Paschke, and former bassist Kristine Gretillat. Taking a detour to Ithaca, NY, where they recorded two CDs, and toured endlessly on the East Coast, (including frequent returns to New York City and the now defunct CBGB's), Kim and Robin, on the heels of Kristine's departure from WEEP, have continued the journey to their current home in Central Florida, where they are now gracing stages with their new, very talented lineup: Keyboardist Melanie England, Drummer Kat Winters, Guitarist Suzanne Daly, Kim now on bass and Robin. With over 3 hours of original music, electrifying live performances, and their newly released EP, "Rock It", this group of women is captivating listeners and spreading the message of peace far and wide with their hook-laden songs and their magnetic appeal.